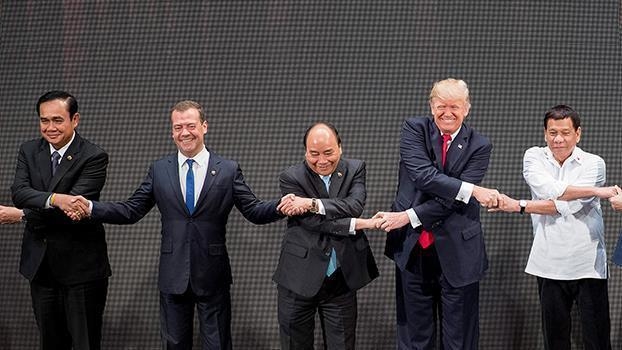 Von Erdogan zu Orban, von Bolsonaro zu Höcke: Weltweit beobachten wir das Erstarken von reaktionären nationalistischen, rassistischen und anti-feministischen Kräften und eine rapide Entdemokratisierung politischer Systeme. Lange Zeit wurden autoritäre Herrschaft und «shrinking spaces» für die Zivilgesellschaft als Phänomene des Globalen Südens abgetan. Spätestens seit der Wahl Donald Trumps und den Erfolgen der rechtspopulistischen Parteien und Bewegungen in Europa sind sie auch im Globalen Norden (wieder) angekommen – und werden jetzt zunehmend als globales Problem verhandelt.
Der philippinische Soziologe Walden Bello, einer der wichtigsten globalisierungskritischen Intellektuellen unserer Zeit, hat sich in seinem gerade erschienenen Buch «Counterrevolution. The Global Rise of the Far Right» intensiv mit dem Aufstieg der äußeren Rechten auseinandergesetzt. Anhand von Fallstudien aus Italien der 1920er Jahre, Indonesien in den 1960ern, Chile in den 1970er Jahren und dem heutigen Thailand, Indien und den Philippinen zeigt Bello darin Ursprung, Dynamik und Folgen dessen auf, was er als konterrevolutionäre Bewegungen betrachtet.
Die Veranstaltung wird von der Journalistin Marlene Gürgen moderiert, die gerade zusammen mit anderen Autor*innen das Buch «Angriff auf Europa. Die Internationale des Rechtspopulismus» rausgebracht hat.
Die Veranstaltung findet auf Englisch und Deutsch statt und wird simultan gedolmetscht.
Contact
Dr. Börries Nehe
Senior Advisor, "Global Scholarly Dialogue"