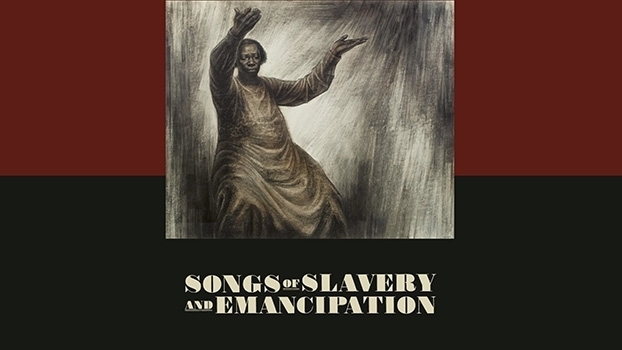 With his multimedia project Songs of Slavery and Emancipation, which encompasses a book, an album, and a film, Mat Callahan dedicates himself to recently rediscovered songs composed by enslaved people and long-lost songs of the abolitionist movement. These songs not only express outrage at slavery, but also call for militant resistance and the destruction of the system of slavery. Their goal is unmistakable: the abolition of slavery, the emancipation of the African-American people, and equality and justice for all.
We will show the documentary film of this project and talk afterwards with Mat Callahan and Dr. Marion Kraft about the relevance of these songs — also in lightof ongoing injustices in our society today.
The documentary will be shown in the original English audio with German subtitles. The discussion will take place in German and English with simultaneous interpretation.
We kindly ask you to register for the event by sending an email to Sukayna.El-Zayat@rosalux.org.
WITH:
Mat Callahan (musician, author and activist)
Dr. Marion Kraft (literary scholar and author)
Dr. Albert Scharenberg (Rosa-Luxemburg-Stiftung)
Contact
Sukayna El-Zayat
Project Manager North America, Rosa-Luxemburg-Stiftung