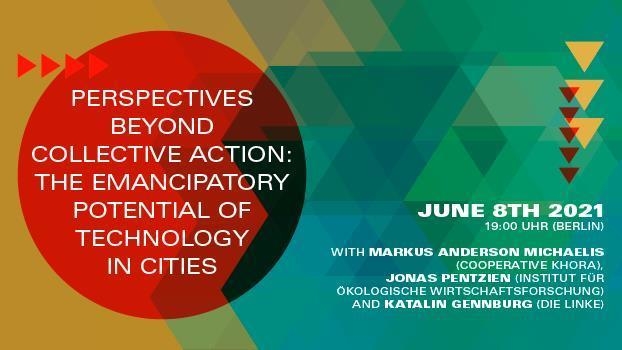 Big Tech is challenged not only by its workers, but also by politics and the emergence of alternatives. Platform cooperatives, non-profit platforms and progressive governments around the world aim for alternative forms of work and consumption. Especially cities participate in this challenge of big tech, in light of its massive impact on the organization of work and life in urban settings.
Together with a local politician, a coop developer and a coop member, we look into the political room for maneuver in the platform economy and the potential and problems of alternative organizational forms. We discuss how governments and alternative organizations can work together towards an emancipatory application of new technologies.
Markus Anderson Michaelis is part of the cooperative Khora, a food delivery platform in Berlin.
Jonas Pentzien works at the Institut für ökologische Wirtsschaftsforschung in Berlin.
Katalin Gennburg is member of the Berlin-state parliament for the German left party and promotes a (smart) city for all.


Registration is not necessary.
The event will be streamed online and recorded. The Q&A part of the event will be deleted afterwards.
The event is part of the discussion series «Challenging Tech» hosted by Zentrum emanzipatorische Technikforschung (ZET) and Rosa-Luxemburg.Stiftung.

Contact
Patrick Stary
Social Media/Contact Database/Digitalization, Rosa-Luxemburg-Stiftung