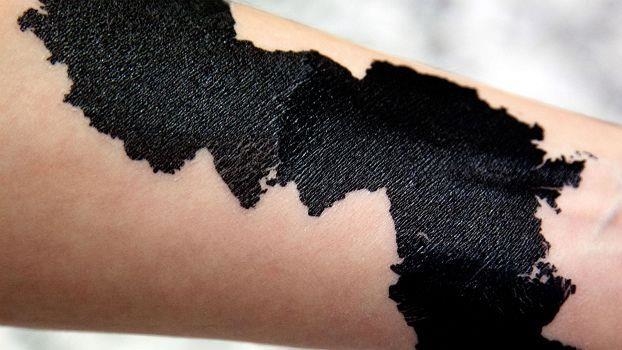 Die nächsten Veranstaltungen:
28. Juni, 18 Uhr: Vortrag: Ulf Aminde | Mahnmal Keupstraße
12. Juli, 18 Uhr: Vorstellung: Paul Sochacki | Arts of the Working Class
19. Juli, 18 Uhr: Performance: Evamaria Schaller | ROSA
---
Die Gruppenausstellung ROSA findet anlässlich des 100. Todesjahres Rosa Luxemburgs statt und zeigt, dass Luxemburgs Hoffnung auf eine gerechtere Gesellschaft noch immer aktuell und dringend ist. Ihr Gedankengut ist über 100 Jahre alt, doch in der heutigen politischen Zeit der wachsenden sozialen Ungerechtigkeit durch zunehmende kapitalistische Wirtschaft, durch das noch immerwährende Ringen um Gleichstellung der Geschlechter und durch die sich ausbreitende Fremdenfeindlichkeit gegenwärtiger denn je.
"Die Stärke der Ausstellung liegt in der freien Interpretation des Lebenswerkes Rosa Luxemburgs. Sie profitiert und lebt von der Idee der politisch engagierten Kunst und greift die Schnittstelle zwischen zeitgenössischer Kunst und politischer Bildung auf" – so die Kuratorinnen, Kasia Lorenc und Angelika J. Trojnarski. "Weil die Verbindung nicht direkt ist – die KünstlerInnen beziehen sich nicht auf das Biografische, sondern auf die gedanklichen Prozesse, das Abstraktum um die Anlassgeberin – bietet die Ausstellung umso mehr Möglichkeiten Luxemburgs Werte zu durchleuchten und zu erörtern. Sie bringt den Besucher dazu, ganz im Sinne Luxemburgs, die heutigen Lebens- und Arbeitsbedingungen, Demokratie und Menschlichkeit zu reflektieren."
Paul Sochackis humorvoller malerischer Ausflug in die Welt der Tiere hinterfragt mit Hilfe visueller Metaphern pointiert die aktuellen gesellschaftspolitischen Verhältnisse. Jens Pechos textbasierte Arbeiten stellen die Konventionen des Sprechens und Handelns in Frage. Der Gewinner der Ausschreibung der Stadt Köln für ein NSU-Mahnmal in der Keupstraße, Ulf Aminde, beleuchtet nicht nur die Idee hinter diesem Ort der Begegnung, sondern auch die seit Jahren verfahrene Lage bei dessen Realisierung. Die Österreicherin und Wahlkölnerin Evamaria Schaller arbeitet in ihrer neuesten Fotoreihe Becoming Native ihr genetisches Erbe auf und zieht damit ein enges Konzept von Herkunft in Zweifel. Mit ihren feministischen Altarbildern entgegnet Magdalena Kita stereotypen Geschlechterrollen und gesellschaftlichen Machtstrukturen.
In Anna Witts 2-kanaliger Videoinstallation verleiht die Künstlerin ihre Stimme einer Gruppe junger Menschen in Leipzig, um gemeinsam ein modernes Manifest zu entwickeln, die bestehenden sozialen Normen anzuzweifeln und abschließend in performative Interventionen zu übersetzen. Die Videoaufnahmen eines auf Musik und lauten Arbeitsgeräuschen basierten Konzertes der polnischen Künstlerin Zorka Wollny untersuchen politische Aspekte von Lärm und entdecken die Essenz der menschlichen Stimme für den Arbeitsplatz neu. Den Eröffnungsabend initiieren Vera Drebusch und Florian Egermann mit der Performance Deutschland, mon amour; diese manifestiert mit raumgreifenden Bild- und Textelementen eine ambivalente nationale Beziehung.
Die Ausstellung findet unter der Schirmherrschaft der Rosa-Luxemburg-Stiftung NRW e.V. und dank der finanziellen Unterstützung der Kunststiftung NRW statt.
Eröffnung: Freitag, 21. Juni 2019, 18-21 Uhr, Performance ab 19 Uhr
Ausstellungsdauer: 22. Juni - 31. Juli 2019
Öffnungszeiten: Mittwoch-Samstag von 14-19 Uhr
Ort: Ackerstr. 199, 40233 Düsseldorf (zu Gast bei Engelage & Lieder)
---
In Kooperation mit Curated Affairs

Contact
Rosa-Luxemburg-Stiftung Nordrhein-Westfalen