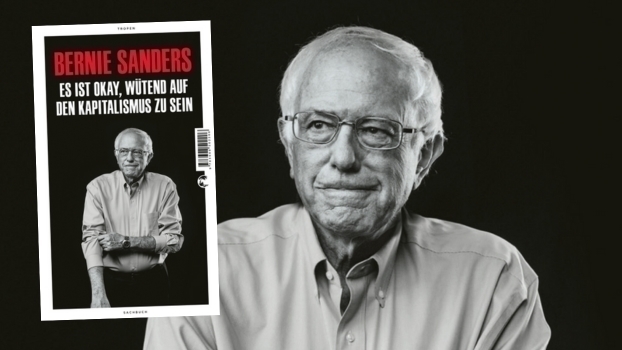 One of the most beloved fighters for democratic socialism in the United States and perhaps even the world, Bernie Sanders, is coming to Berlin on 12 October as one stop on his European speaking tour promoting his bestselling book, It's OK to Be Angry about Capitalism — a progressive takedown of the hyper-capitalist status quo that has enriched millionaires and billionaires at the expense of the working class, and a blueprint for what transformational change would really look like.
Hosted at the Haus der Kulturen der Welt, tickets are available on a first-come, first-serve basis for as long as supplies last. The event will also be livestreamed on our channels.
Hosted by the Rosa Luxemburg Foundation in cooperation with Klett-Cotta/Tropen Verlag and the American Academy in Berlin.
Contact
Henning Obens
Senior Advisor for Digital Communication/Deputy Director of Political Communication, Rosa-Luxemburg-Stiftung