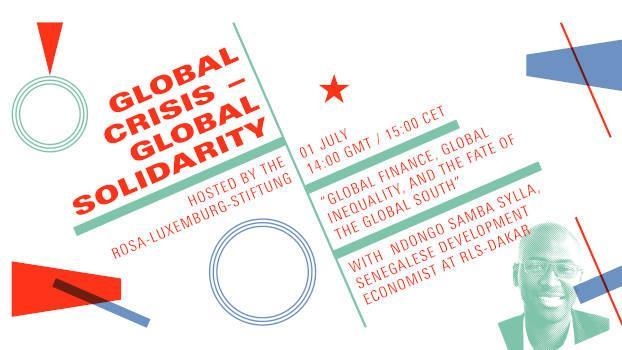 «Global Finance, Global Inequality, and the Fate of the Global South»
Debt: we've all got it. Credit card debt, student debt, maybe a mortgage or a car loan. But what happens when entire countries take on debt—especially when those countries were already struggling financially to begin with?
This week, we're talking with Dr. Ndongo Samba Sylla, a developmental economist based at the Rosa-Luxemburg-Stiftung's West Africa Office in Dakar, Senegal, to find out how financial debt reinforces the vast gap between the Global North and South, and why debt relief alone won't be enough to remedy the situation.
With Ndongo Samba Sylla, Senegalese development economist, West Africa office of the Rosa Luxemburg Foundation, Dakar.
Contact
Loren Balhorn
English Web Editor, Rosa-Luxemburg-Stiftung