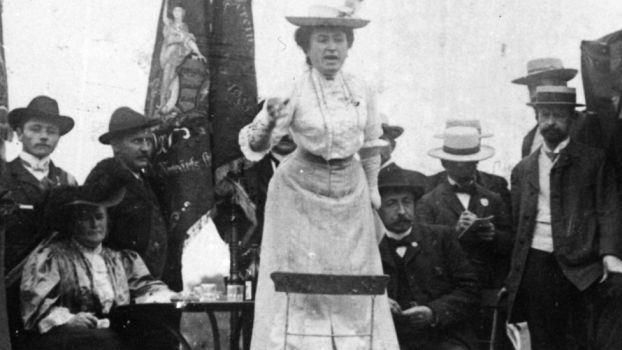 Rosa Luxemburg war begehrte Journalistin, erste Ökonomin der sogenannten «Dritten Welt» und eine leidenschaftliche Botanikerin. Politik bedeutete ihr angewandte Philosophie, sinnvoll nur als Weg zum Eingreifen.
In der Podiumsdiskussion gehen wir der Aktualität von Rosa Luxemburgs «eingreifendem Denken» nach. Inwieweit ist es für die Bewältigung unserer gegenwärtigen Krisen noch zu gebrauchen?
Gäste:
Lea Ypi (Philosophin, London School of Economics)
Paul Mason (Journalist und Autor, London)
Ernst Piper (Verleger und Historiker, Berlin )
Moderation: Johanna Bussemer (Rosa-Luxemburg-Stiftung)
In Kooperation mit Wissenschaftskolleg Berlin.

Rosa Luxemburg: On the Actuality of Her Intervening Thought
Homage on Rosa Luxemburg's 100th Death Anniversary

Rosa Luxemburg was a coveted journalist, the first economist of the so-called "Third World", and a passionate botanist. To her, politics meant applied philosophy, which could only be properly understood as a path to intervention.
This panel discussion will trace the actuality of Rosa Luxemburg's "intervening thought". To what extent can it still be applied today to come to terms with our contemporary crises?

Guests:
Lea Ypi (philosopher, London School of Economics)
Paul Mason (journalist and author, London)
Ernst Piper (publisher and historian, Berlin)
Chair: Johanna Bussemer (Rosa-Luxemburg-Stiftung)
In cooperation with the Wissenschaftskolleg Berlin
Contact
Dr. Uwe Sonnenberg
Senior Advisor for Contemporary History, Rosa-Luxemburg-Stiftung