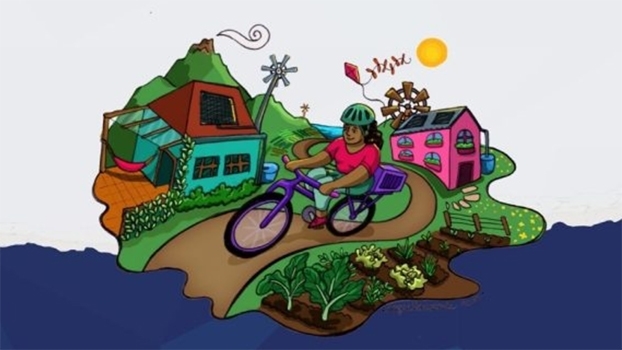 On 9 February 2023, renowned organizations and activists from the Global South adopted the "Manifesto for an Ecosocial Energy Transition from the Peoples of the South". While the climate crisis continues almost unabated and those who have contributed least to this catastrophe suffer the most, the industrialized countries — first and foremost the European Union — continue to focus on their transformation projects, e.g. in the energy and mobility sectors.
In order to achieve this transformation, the Global North relies on tried and tested patterns: resource extractivism in the Global South and externalization of social, ecological, and economic costs to the periphery. The authors of the manifesto call for an end to this "green colonialism" and for a globally just energy transition instead of a market-based "decarbonization for the rich". This also means a call to the countries of the Global South to resist the existing plans of the industrialized countries and at the same time the demand that the rich countries have to pay for their climate debt.
In conversation with Nigerian activist and Goldman Prize winner Nnimmo Bassey, Fijian international human rights lawyer Kavita Naidu, and Venezuelan linguist and ecofeminist Liliana Buitrago, we discuss the implications of the climate crisis, green colonialism, Europe's double standards on climate policy, the demands of the "Manifesto for an Ecosocial Energy Transition from the Peoples of the South". We will also ask what this implies in terms of tasks for climate justice movements and an internationalist climate policy in the Global North.
Moderation: Nadja Charaby
The event will take place in English. After the panel, there will be time and space for questions from the audience.
Co-organizers: Rosa-Luxemburg-Stiftung, Pacto EcoSocial y Intercultural del Sur, Institute for Policy Studies
Contact
Nadja Charaby
Unit Head, International Politics and North America, Rosa-Luxemburg-Stiftung