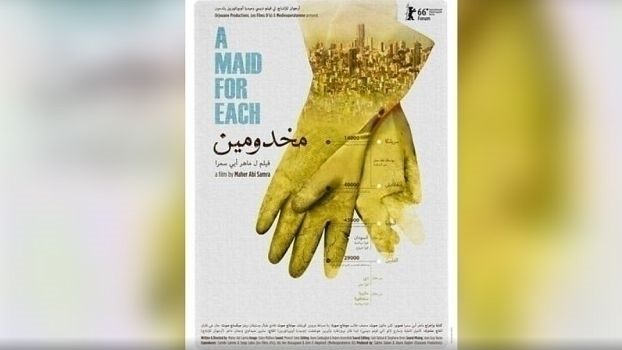 Domestic work is a real market in Lebanon, segmented according to the national and ethnic origins of the workers and in which the Lebanese employer is master and the worker, the property. Please join us for a discussion on the situation of Migrant Workers in Lebanon by addressing the Kafala (sponsorship system), the legal frame work, labor issues and the organizing and mobilizing of grassroots community led organizations.
Panellists:
Francisca Ankrah, Projects and Development Manager of RLS partner Egna Legna Besidet, a self-organization of migrant domestic workers in Lebanon
Wissam Sheib, Programme manager for Migration in RLS Beirut Office
Facilitation: Ulrike Lauerhaß, Senior Advisor for Lebanon
The discussion will be followed by a film screening "A maid for each" showing Zein who owns a domestic worker agency in Beirut. He arranges for Asian and African women to work in Lebanese households and assists his clients in choosing "mail-order" housemaids that will best suit their needs. Advertisement, justice, police are on his side. He decides to open his agency for us.
France, Libanon, United Arab Emirates 2016
Director: Maher Abi Samra - Original language: arabic - Subtitles: English
Lenght: 67 min
The whole event will be in English language.
A public debate and film screening in the context of the exhibition "Sunday Woman"
Contact
Franziska Albrecht
Senior Advisor / Project Manager for Western Europe, Rosa-Luxemburg-Stiftung