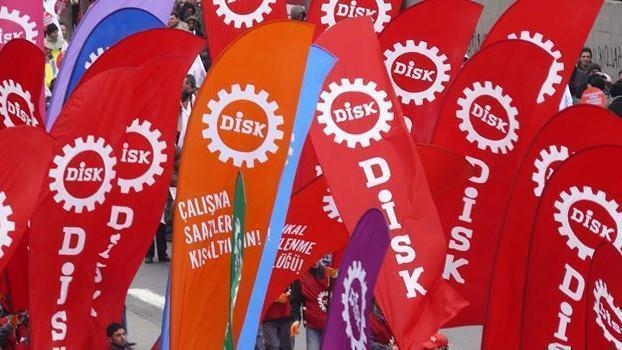 Lecture & discussion with Kıvanç Eliaçık (DISK)


---
Follow the presentation and discussion through livestream by klicking on this link:
https://www.facebook.com/RLSBW/live
. You can watch without having a facebook-account.
To follow the presentation and later to join the discussion personally join the «zoom-meeting»: https://us02web.zoom.us/j/85131391747; Meeting-ID: 851 3139 1747
We are using the «zoom» for this event. For details ragarding data security, follow this link: https://www.rosalux.de/dsgvo-zoom (German)
The video-discussion will last for about 45 minutes. The presentation and discussion at the beginning will be streamed on facebook, as well as questions and answers, which have been submitted via zoom-chat or facebook-comments. Later on, the livestream will be ended and the free discussion, where all participants can ask their questions and make their contributions personally, will take place in the zoom-meeting, only.
The zoom-meetingroom https://us02web.zoom.us/j/85131391747 will be open from 6:50 pm onwards.
---
Turkey's economy in the first months of 2020 was already alarming. Unemployment was rising and wages were decreasing. Workers remained vulnerable to Covid-19's medical and economic consequences. «Workers continued to work while the authorities were doing stay-at-home campaigns. Thus, Covid-19 turned into a working-class disease» says Kivanc Eliacik, International Director of the turkish trade union confederation DISK. DISK published a couple of scientific Reports and Studies about the impact of the pandemic on the economy, employement and workers´ right and the situation of Trade Unions in Turkey. Kivanc is going to present and discuss this topics and further more in this Zoom Meeting.
Kıvanç Eliaçık is International Director of the Turkish trade union federation DISK (Confederation of Progressive Trade Unions in Turkey)

The event is held in English language.
Eine Veranstaltung der Rosa Luxemburg Stiftung Baden-Württemberg in Kooperation mit dem ver.di Bezirk Stuttgart, DIDF Stuttgart und der DGB Hochschulgruppe Uni Stuttgart
Contact
Rosa-Luxemburg-Stiftung Baden-Württemberg